Back to all posts
Posted on
Hot Lunch Program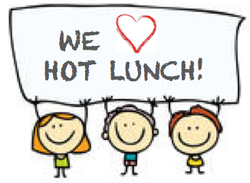 Dear Parents and Students,
Acme School uses the Hot Lunch website to organize all of our Hot/Cold Lunches throughout the year. We require that all lunches that students wish to participate in be pre-ordered on-line through the acme.hotlunches.net website. We understand that not everyone has access to a computer/internet; however, computers are available in the library for anyone who needs to use them. It only takes a few minutes to sign up. We are happy to help you with the registration and show you how to place orders.
The website is secure and unique for each school. You can send payment directly to the school with your remittance slip or pay through the Hot Lunch website with PayPal. Orders can be made as far in advance as you like, but at least a minimum of a week before the actual lunch date, so there is time to organize the supplies.
To register go to: acme.hotlunches.net
Click on the "Click Here to Register" tab
The Access Code is AHL
Fill in the required information
Click the "Register Now" tab
From there you will be able to add students and select the lunches/menus you would like to partake in
Pay for your orders through PayPal or print your order form and/or remittance slip.
Please be sure to place orders in the required time frame, as late orders will not be accepted at the school.
Information updates will be available on the Acme School website (acmeschool.ca) and on our Facebook page. An email may also be sent to you once a week, to remind you of that week's upcoming orders.
Thank you.